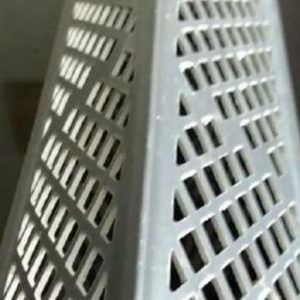 DESCRIPTION
Rigid PVC Film Fill use in industrial Cooling Tower and Water treatment/waste water cooling tower. This material has excellent thermoforming properties and good heat deflection characteristics. Best Filler Material usage. Specially made for Cooling Tower usage (IMPACT MODIFIRE). That we have tested on LABRORATORY. Our material is specifically made for Cooling Tower use.
FEATURES
• Excellent Thermoforming Property.
• Excellent Heat Deflection Performance.
• Good Impact Retention.
• Good Chemical Resistance.
NOTES
Our Material performance has passed and exceeded from CTI Standard regulations. No. Description / Character Test